Welcome Pesach in musical-style on Radio-J
Radio-J has your Pesach [Passover] soundtrack set, with our annual All-Star Musical Seder, hosted by Shawn Fink  on Sunday, April 1, Monday, April 2 and Erev-Pesach, Wednesday, April 5. Whether you'll be shopping, cooking, cleaning, traveling, or just relaxing before Pesach starts, turn-on Radio-J and enjoy your favorite Seder tunes, performed by a who's-who of Jewish music superstars, including: Lipa Schmeltzer, Cantor Alberto Mizrahi, Sam Glaser, Dudu Fisher, D'Veykus, The Diaspora Yeshiva Band, Cantor Debbie-Klatchko-Gray, Yaakov Shwekey, Yonatan Raizel, Cantor Moishe Oysher, The Barry Sisters, Avner Levy, Rick Recht, Craig Taubman, and many more!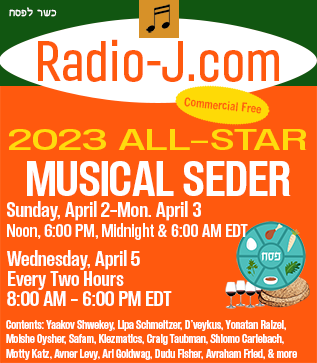 Tune-in to the All-Star Musical Seder on Sunday, April 2 at noon and 6 PM EDT, Monday, April 3, at midnight and 6 AM EDT, and all day Erev Pesach, Wednesday, April 5 beginning at 8 AM EDT and repeating every two hours until 6 PM EDT.
You also won't want to miss the Pesach edition of Sounds Jewish hosted by Andy Muchin, on Sunday, April 2 at 2 PM and 8 PM EDT and Monday, April 3 at 2 AM and 8 AM EDT.
---------------------------------
In observance of the first days of Pesach, Radio-J will be off the air beginning at 6 PM EDT on Wednesday, April 5 and will return to the air with music for Chol HaMoed beginning at 9 PM EDT on Saturday, April 8.
On behalf of everyone at Radio-J and Olam Broadcasting, we wish you a Chag kosher v'samaech, and happy and kosher Passover.
חג כשר ושמח

We've recently updated our audio processing, and are constantly working to improve our sound. At Radio-J, we're committed to delivering to our listeners the most professional and modern sounding online radio experience of any Jewish broadcaster or streaming service, as we bring you the sound of today's Jewish radio.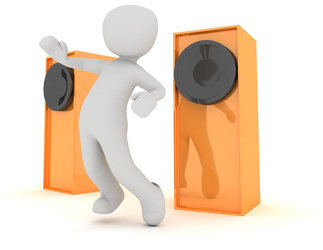 If you have any questions about or experience any technical difficulties listening to Radio-J, please e-mail
us at info@OlamBroadcasting.com
---
Now you can listen to Radio-J on your Amazon Alexa powered device. Just ask Alexa "Alexa, Play Radio J ".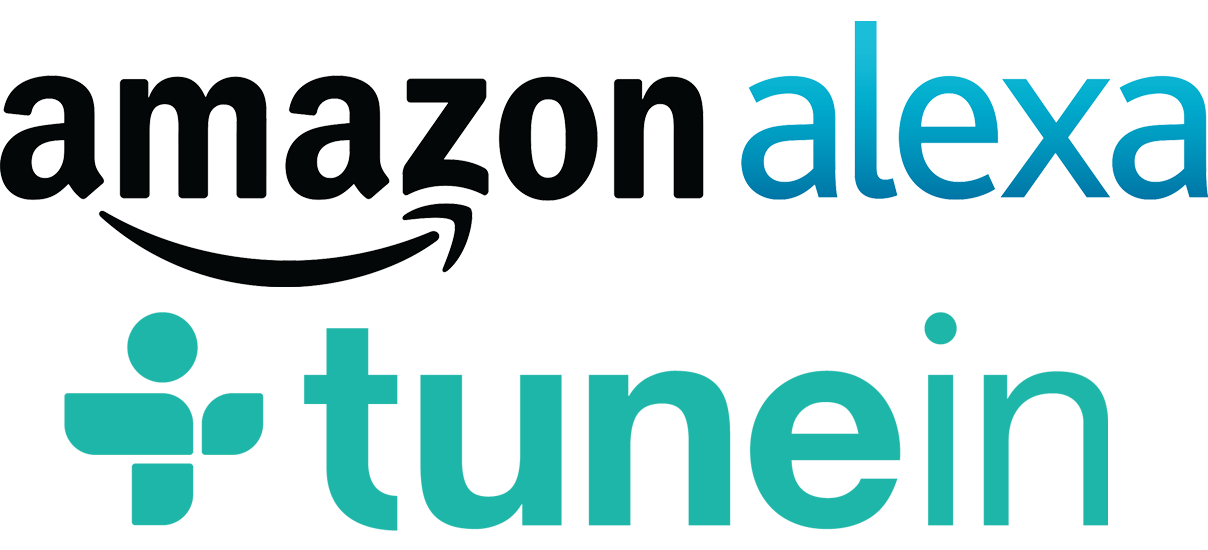 ---